Low Location Lighting, LLL, 3L

When it comes to safety, the Marine segment is probably the most innovative industry of all, due to the complexity of different hazards onboard a vessel nowadays. As we all know, evacuating a building is not the same as evacuating a ship.
The Cruise Line industry continually breaks the records for capacity of passengers year after year, with a phenomenal new design concept as never seen before.
The MILS® System, is the perfect solution for the Cruise Line industry, for them to continue building even larger ships, without having limitation for the complexity of difficult escape route evacuation scenarios.
The MILS® System, is also a perfect solution for any retrofit project, with its existing system and its increasing product portfolio in the future.
MariMils Oy is proud that its MILS® System has been selected by many Cruise Line companies, Mega Yacht owners, and has been recommended by Architects and Authorities, due to the flexibility in design, and most of all due to the increased Safety At Sea.

MILS® Safety and Guidance Low Location Lighting
MILS® static and dynamic low location lighting fulfills regulations and maximizes passengers' security in case of evacuation and guides people to safety. An efficient and fast way to evacuate from cabins and passenger areas after the hazard or fire has been stated. MILS® lights are easy & fast to install. Lights are maintenance free and they are developed for modern threats and situations.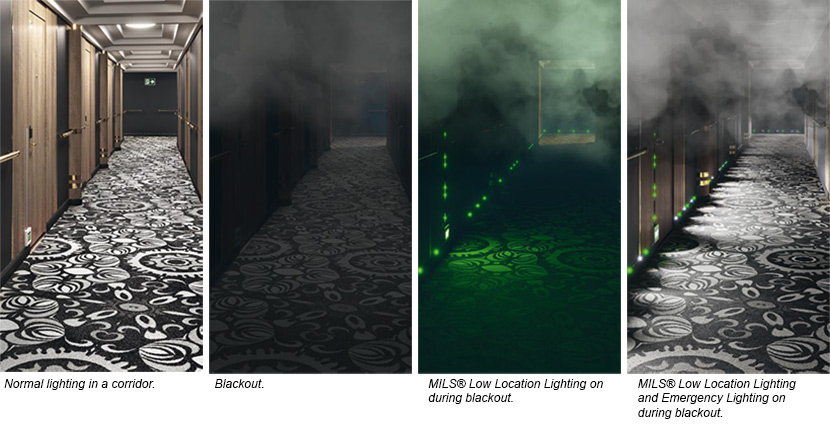 MariGroup Offers Several Solutions for the Marine Industry